Scenic Sedona, Ancient Indian Ruins, & Historic Jerome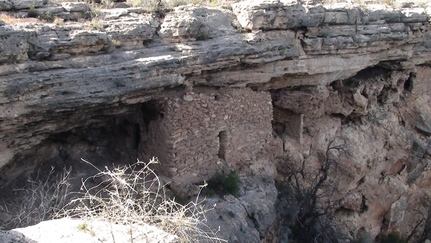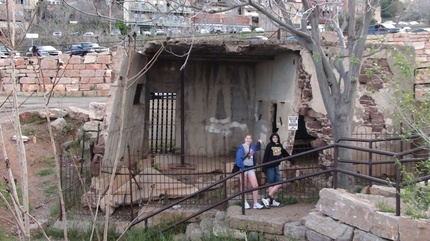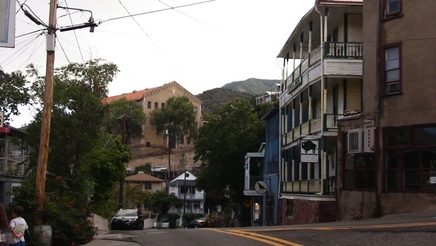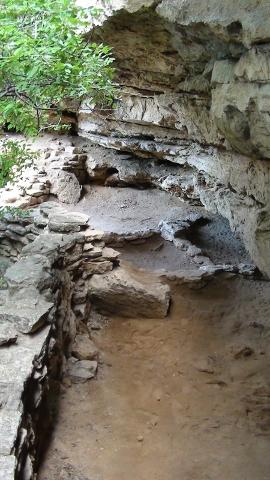 Duration: 12 Hours (approx.)
Location: Sedona, AZ
Product code: P3ERFL
Scenic Sedona, Ancient Indian Ruins, & Historic Jerome
This
is one our favorite tours and is very popular among families traveling
through Sedona looking for something fun and educational to do for the
day. This full day tour gives you the opportunity to see and experience
virtually all the Verde Valley has to offer in one action packed day.

From
the majestic red rock canyons and mesa's of Sedona to historic Jerome,
we share it all with you on this fun journey great for the family,
especially those traveling with children. For there are many fascinating
points of interest and historical stops that are sure to keep your
entire family interested.

Your adventure starts with a morning
pickup at wherever you are staying in Sedona. From there we shall embark
on a journey that will allow you to experience the four main areas of
Sedona: Uptown, Oak Creek Canyon, the Village of Oak Creek, and West
Sedona. Within each area there are many incredible rock formations to
behold, historical landmarks, and unique vistas to be discovered.

While
out on your tour, you will have opportunities to stop and photograph
many of Sedona's famous red rock formations. This includes: Airport
Mesa, Bell Rock, Boynton Canyon, Camel's Head, Cathedral Rock, Chimney
Rock, Cockscomb, Coffee Pot Rock, Doe Mesa, Lee Mountain, Lizard Head,
Long Canyon, Mescal Mountain, Mingus Mountain, Munds Mountain, Pyramid
Rock, Rachael's Knoll, Red Rocks, Secret Mountain, Snoopy Rock, Sphinx
Rock, Steamboat Rock, Twin Butts, and Wilson Mountain.

After
absorbing all that Sedona has to offer, we then head to the ancient
Indian ruin sites. There are literally hundreds of ruins scattered all
around Sedona, many miles deep into the areas hidden canyons. Depending
on the flow of your day, you have the ability to visit three unique
ruins sites just outside of Sedona. Our personal favorite is Montezuma
Well, though we may also visit Montezuma Castle and Tuzigoot National
Monument on this tour.

Allow your family to revel as you see
what it was like for early inhabitants to the area we now know as the
Verde Valley make this area home. You will get to see four unique types
of Indian architecture or building styles, each one unique in it's own
right. See or even walk through an ancient irrigation canal build by
hand as a means to provide flood irrigation to their crops. Learn the
importance of water to these early civilizations. While at one of the
ruin sites, enjoy a picnic with your family at the very site where they
used to grow their crops.

Next we head to Jerome, a historic
copper mining town just West of Sedona. During its hay day, Jerome was
one of the largest copper mining towns in the state employing over
15,000 people. In fact prior to Arizona becoming a state on February 14,
1912, Jerome was one of the wildest town in the west. While there, take
a stroll down the historical past of our state as see you historical
building, the "sliding" jail, and the Gold King Mine Museum.

The
Gold King Mine Museum is a whacky take on museums. For located within
it's premises are hundreds of historic vehicles, an old sawmill, places
to pan for gold, feed the farm animals, crack open your own geodes, and
even see old mine shafts going into Cleopatra Hill. Rest assured, the
mine shafts are all properly secured for the safety of visitors. The
Gold King Mine is popular among families traveling with young children.

By
now, we imagine you have worked up an appetite. So our next stop is
dinner at The Haunted Hamburger. For those of you that love a good
burger, they make the best burger in the state. While enjoying your
meal, look east towards Sedona and see a 200 degree view of Sedona's red
rocks from the higher elevation vantage point of Jerome. Try their
"Haunted Burger" and twice baked potato – so good!

After dinner,
we meander back to Sedona and to your hotel. This is an on road vehicle
based tour and typically lasts 10 – 12 hours. Your lunch, dinner,
water, and any admission fees are all included in this tour. The costs
is $495 per adult. Children 15 and under are $195.